Ways To Give
YOUR CONTRIBUTION MATTERS.
Your donation will help The Essex County RAIN Foundation provide food, shelter and support services to homeless LGBT youth & young adults. Because of the pandemic, the need is greater than ever. Please help by making a generous donation today.
Clicking the link below, you have the option to make a one time donation OR a reoccurring monthly donation set to any amount you choose.
CURRENT 2023 WISH LIST
We've created a wish list with a few essentials that we can benefit from to keep doing the work we do in the community. The items you choose to purchase can be directly shipped to 168 Park Street, East Orange, NJ 07017. Feel free to shop else where if you're a bargain shopper!! this list was designed to let you know of our needs but if you can find it for less, of course, please do so!!
LGBT Safe Zone Housing Wish List
GIFTING BY MAIL OR PHONE:
Mail by check or money order:
Make payable to: Essex LGBT RAIN Foundation
Mail to: Essex LGBT RAIN Foundation, 168 Park St, East Orange, NJ 07107
Credit Card Online: Click on the DONATE button below.
By phone: If you would prefer to provide your credit card information over the phone, call to ask for the Executive Director, Elaine Helms at 973-675-6780 .
NEW CLOTHING DONATIONS:
Our residents may sometimes arrive with very limited clothing.  While in the past we gladly accepted gently used clothing, we have to limit that due to COVID.  We simply have to take all precautions to keep the residents and staff safe. We appreciate clothing donations in new condition in all sizes.  Please call to make arrangements for your donation drop off.  Ask for Mrs. Shepard at at 973-675-6780.
We strive to accommodate donation deliveries, in order to do so we encourage you to call ahead so that we can meet you at your convenience and thank you in person if you are delivering in person.
NEW NOTICE AS OF APRIL 2023: Please note that we can accept gently worn clothing such as tops and pants, skirts, dresses but note that we cannot accept used undergarments.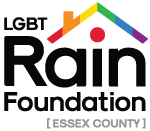 Contact us