Board of Directors
Text Goes Here Learn More
We are constantly looking for committed, professional and passionate people to join our board.
T. FLEMING
M. HELMS
T. WILLIAMS
M. BENNETT
C. WILSON
H. HARRIS
BOARD OF DIRECTORS APPLICATION:
BOARD OF DIRECTORS APPLICATION
Thank you in advance.
We are…
The Essex LGBT Reaching Adolescents In Need (RAIN) Foundation. A 501(c)3 non profit that provides emergency shelter services to address the emergent need of Lesbian, Gay, Bisexual and Transgender (LGBT) individuals experiencing crisis leading to homelessness. Our programs promote self-sufficiency and independence to enhance our residents' ability to function within their communities. Our programs aim to help adolescents lead healthy, productive and meaningful lives.
RAIN Foundation is located in East Orange, NJ and is currently licensed by the DCA and qualifies us to shelter 12 LGBT youth in need of emergency shelter services.
RAIN (Reaching Adolescents In Need) was created to provide transitional housing solutions to LGBT individuals experiencing crisis leading to homelessness. Contribute Today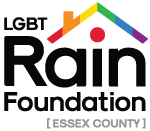 Contact us